WANT TO KNOW WHAT A FAM TRIP AROUND OUR HOTELS IS LIKE?
A team of our colleagues travelled to the Dominican Republic, and this is how it went…

On a planned route without a moment's rest, a number of our colleagues from HQ visited all the hotels in the Dominican Republic, to strengthen their understanding of the product and to live the Bahia Principe experience first-hand. And to have a little fun along the way, why not?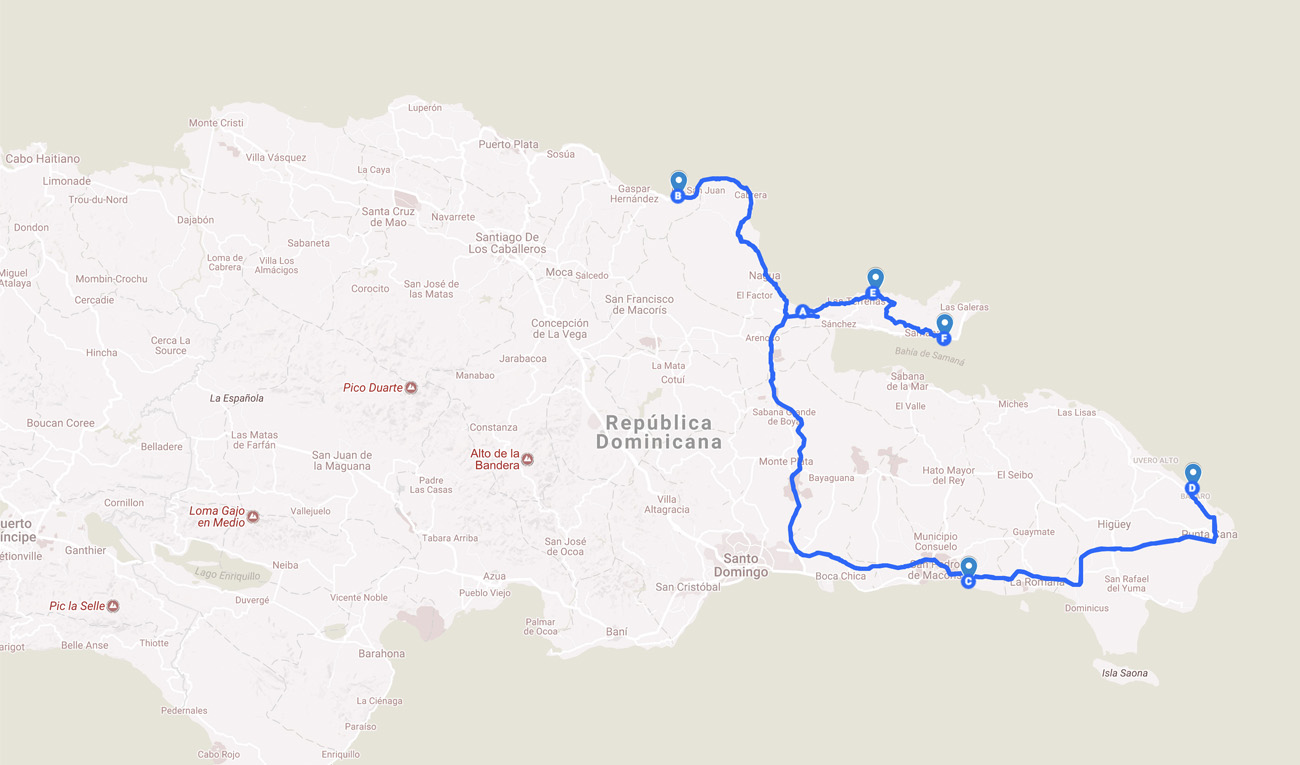 A. Samana Airport
B. Grand Bahia Principe San Juan
C. Bahia Principe La Romana Resort
D. Bahia Principe Bavaro Resort
E. Grand Bahia Principe El Portillo
F. Luxury Bahia Principe Cayo Levantado, Luxury Bahia Principe Samana and Grand Bahia Principe Cayacoa

The lucky visitors were: M Belén González (Corporate Digital Marketing), Rosa Lorenzo (Soltour Groups), María Antonia Maillo (Soltour Contracts), María Antonia Amengual (Connectivity and Product), Isabel Garau (Design) and Lourdes Baltar (Loyalty & CRM Coordinator).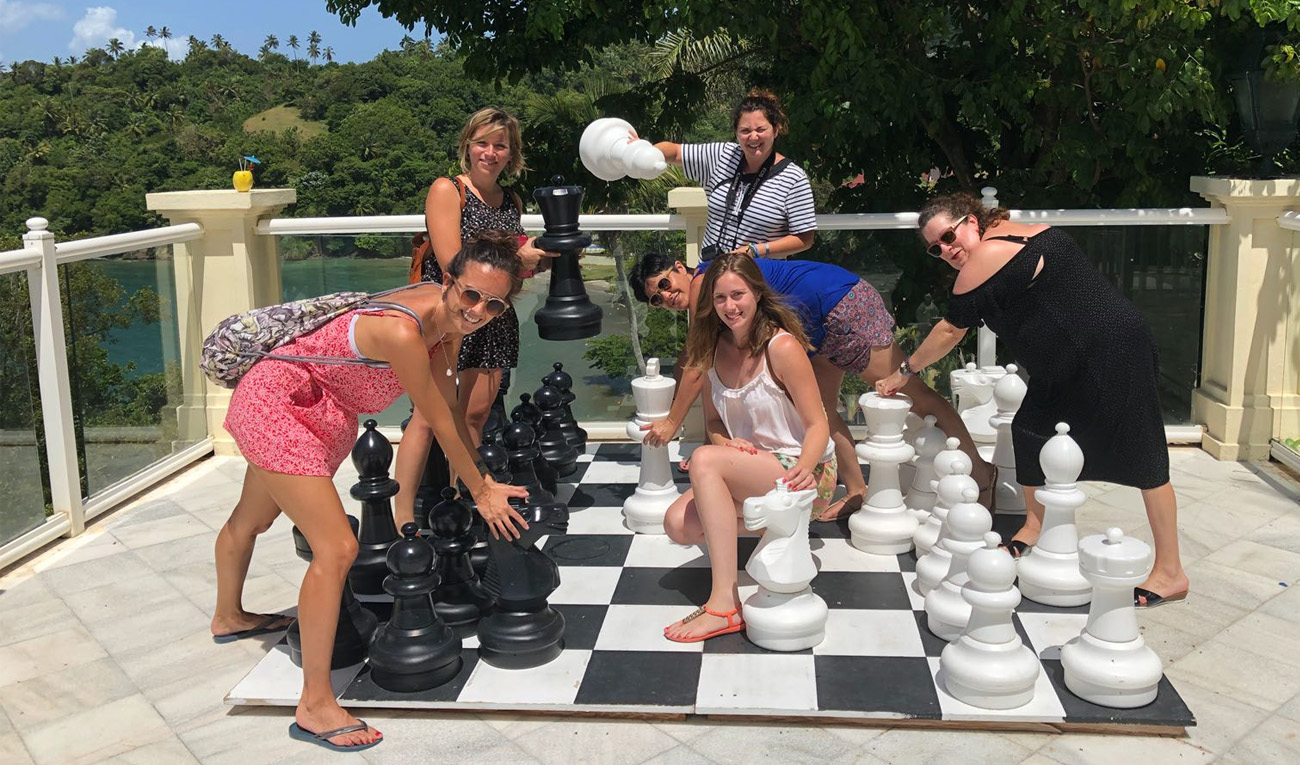 This was an essential point of contact for my work, because it gave me an understanding of the nature and scale of the product. I also had an insight into how different each destination is, as well as the clientèle at the various hotels It undoubtedly gave me the chance to get to know my colleagues better, and to strengthen bonds, Belén González tells us.

For Lourdes Baltar: It was a very illuminating trip. We were able to see the real atmosphere in each hotel, and see their intended markets, which will help us to promote them better. It also meant we were able to meet and put a face to the people we exchange emails with, which now gives us a more easy-going relationship and a closer personal and professional link to colleagues who work in the same building with us, and who we see in the kitchen or at company dinners.

Here is a video, courtesy of Lourdes and Isabel, who recorded the trip and have put it through the "editing suite" to share with all of us…

Many thanks!